This shop has been compensated by Collective Bias, Inc. and its advertiser. All opinions are mine alone. #CreateWithHP #CollectiveBias
Whether you're a first time freshmen about to start college, or a seasoned veteran (like myself:D), there are a few things every student needs to take with them to college to ensure a successful school year. Today, I'll be sharing some true essentials for college + some advice I've learned along the way.
Regardless if it's your first year or your last off to college, getting everything ready for BTS never fails to bring a nervous excitement. You'll have new classes, make new friends, & probably be in a brand new space, and with so much happening at once, it's hard to think of everything you'll need to pack.
To get you started, here's a list of 10 things you should definitely bring to college:
--10 Things You Should Definitely Bring To College--
1. Back-up Alarm Clock: Most of us are well accustomed to using our phones to wake us up in the morning, but for those who often forget to charge their phones or are prone to breaking them- this might be a smart purchase.
2. Wireless Printer:
Having a wireless printer in your dorm will save you the headache of going early to school to print out an assignment or paper
& give you the freedom to run at your own pace. I love this HP Deskjet 3722 All-in-one printer, it's compact, affordable and has mobile printing capabilities (hooray for quick & easy printing).
3. Hanging Shoe Organizer: Dorm room & campus apartment closets are teeny tiny, so utilizing your space and keeping it organized will help your closet seem more spacious. These types of organizers will do way more than just hold your shoes for ya, it's also perfect for holding snacks, toiletries, and accessories.
4.
Sewing Kit: Being able to r
eplace lost buttons or mend torn clothes with a little needle and thread will save you a ton of money & the heartache of saying goodbye to something that you really like.
5. Bed Lamp clips: Having a lamp that is on your bed makes it easy for you to comfortably study at night or through the night (without waking your roommate).
6. Bed Comforts: You'll be surprised how much time you spend studying and reading on your bed as a student. Having a backrest pillow, foam-topper, and cozy throw will ensure your bed is comfortable & will easily buy you a few more valuable hours of shut-eye!
7. Flexible Power Strip: As with everything else pertaining to college living, space is limited and that is especially the case with outlets. Having a power strip that is flexible and can move around will make things so much easier for you.
8. Slow Cooker: These things are just awesome! They allow you to have a decent meal with minimal effort, plus they'll also warm up your leftovers!
9.
Risers:
In dorm rooms, every square inch of space counts. Make the most of your space by getting risers & utilizing the space under your bed. Storing these less frequently used items like off-season clothes and extra toiletries will make your room feel so much bigger.
10. Accents: Don't forget to bring a few things that make your personality shine-like cool wall decor, cute stationary, or equipment for your favorite sports! Because, college isn't just about getting a diploma, it's also about the journey, the friends you'll make and the experiences you'll get to have!
And because this post is all about college, I wanted to share something I learned my first year there: how to make an image transfer onto fabric using your home printer.
T
hat way you can personalize your tees and create a one-of-a-kind designs that completely reflects who you are.
STEP 1.
Gather your supplies (white tee, iron, scissors, transfer paper, printer & computer).
STEP 2.
Using your photo editing software create a mirror image of your image/design.
This is what the image looks like once it's been flipped horizontally.
STEP 3.
Print your design using transfer paper.
STEP 4.
Trim your design, set it face down & iron it onto your tee (for 1-2 minutes).
Now don your tee & enjoy!
With my college classes starting in less then a month, I thought it was time to upgrade to the world's smallest all-in-one printer, this affordable printer is designed to fit and look good virtually anywhere. And, It's wireless & smartphone capable, so that means I'll be able to quickly & easily print, scan and copy all of my papers (hooray for no hassle printers!).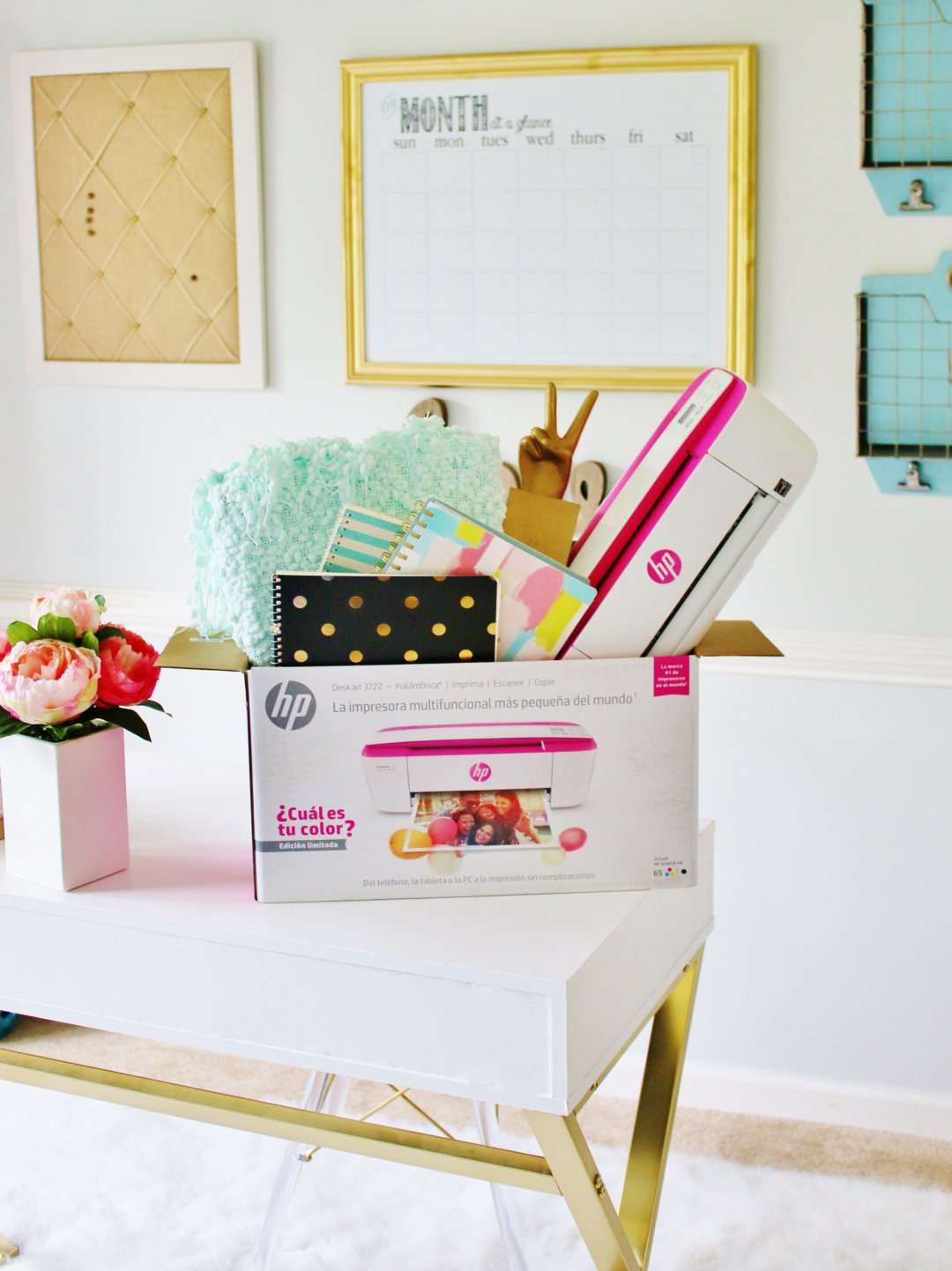 If you want a dependable wireless printer for back to school-just h
over over the photo to shop this one-of-a-kind printer!
I purchased mine at Walmart since they exclusively carry it
in these 3 fun new colors (Poppy Pink, Sporty Purple & Dragonfly Blue). If you'd like to see these cute printers in action, Walmart will be having nationwide Demos, so be sure to keep an eye out for them on your next shopping trip!